---
We strive to think outside of the box while respecting the art of craft. We approach with our senses to guide our process, and focus on maturation and blending. Our products stand apart from the norm.
Sourcing the best spirits while maintaining quality and ingenuity along the way is our goal. We revel in pleasing your senses, and hope to surprise you with wonder and engagement. Taste it for yourself, and for a new experience.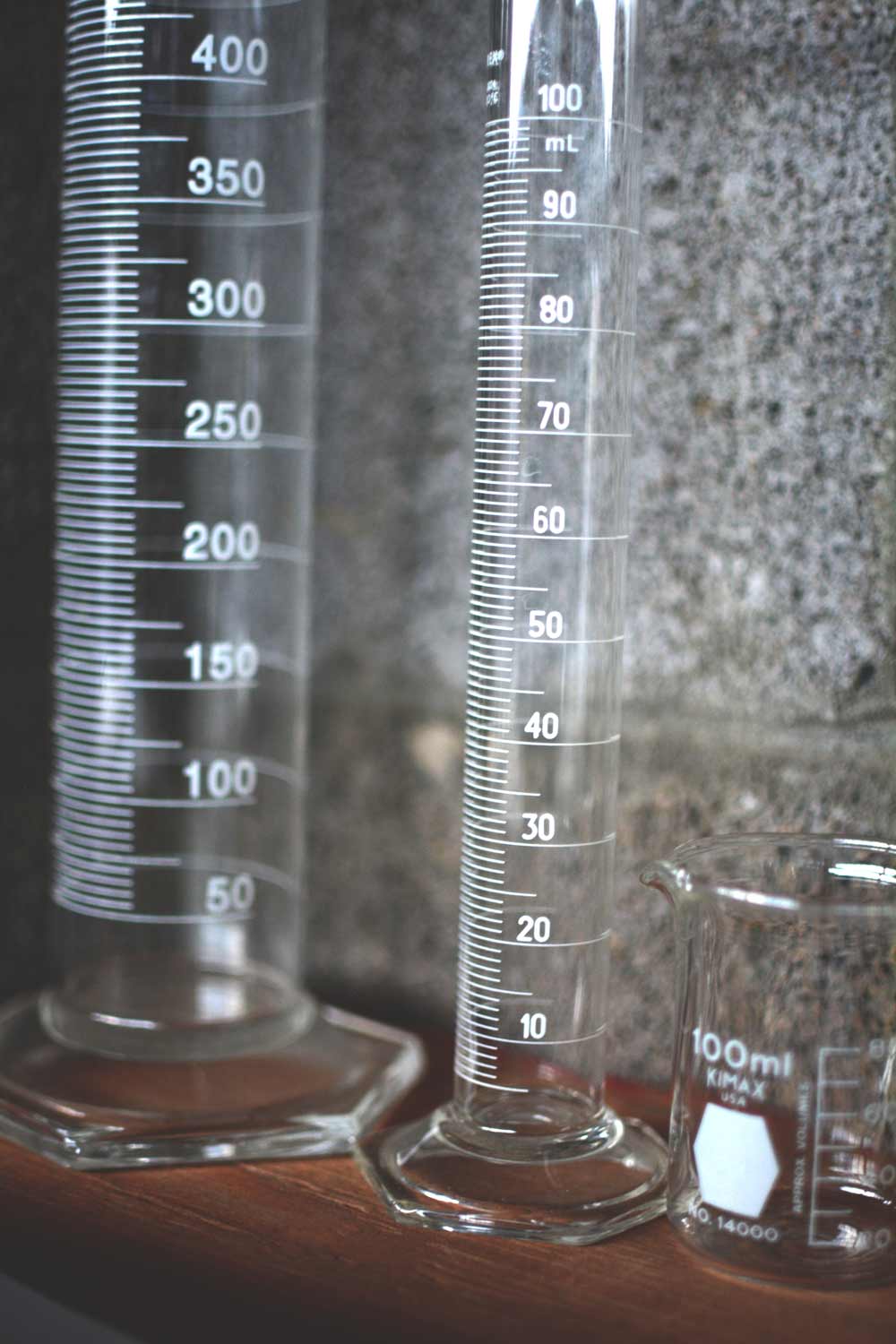 The Proof is in the Proofing.
Enjoy the Apple Brandy Barrel aged Whiskey and its long standing history with Mosswood. The first ever release, with continued great results. A well-balanced quality of fruits and vanillas, lending itself well to sipping and mixing alike.
---
A Local Collaboration with Arkansas Black Applejack
We originally sourced barrels used to mature an apple brandy distilled in upstate California, Germain-Robin, considered one of the best Apple Brandy producers in the world.
We also source barrels from the folks over at Arkansas Black Applejack, located on Treasure Island, who blend some exceptional brandy as well.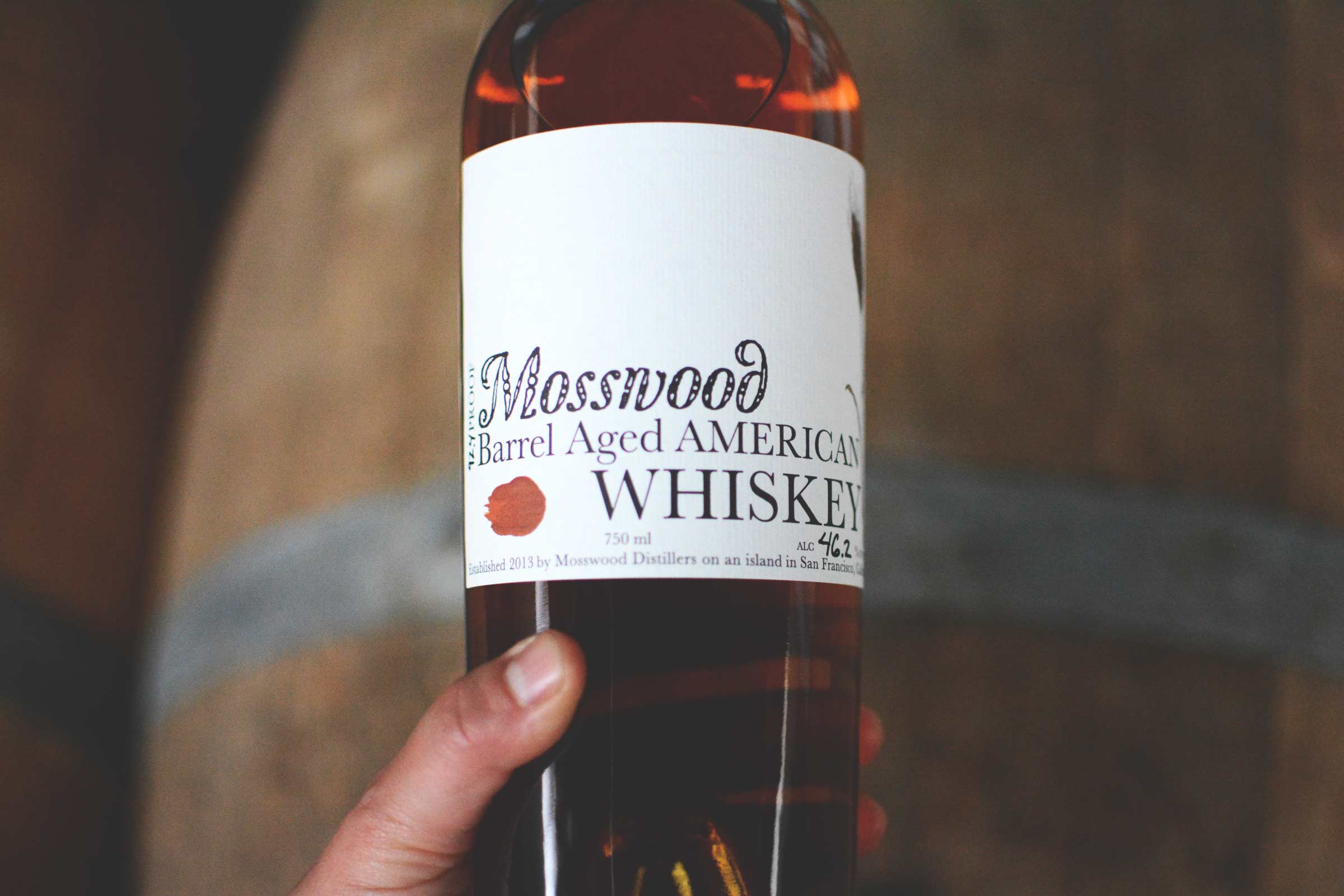 We are thrilled with these barrels and continue to collaborate when more are available. The apple brandy barrels complement the whiskey's notes of oak, vanilla and caramel with hints of fresh citrus and baked apples. Though it's hard to pick your favorite child, this might be ours...
Serving Suggestions
Try this neat, on ice, with soda water, hot toddies galore, mint juleps, whiskey sours, or use in place of bourbon for your favorite cocktail recipes.
The Sour Ale Barrel aged Whiskey is aged additionally in barrels freshly emptied of Drake's beer called Brette Davis Eyes. This whiskey originated from our research and development department's small barrel experiments. 
A Local Collaboration with Drake's Brewing Co.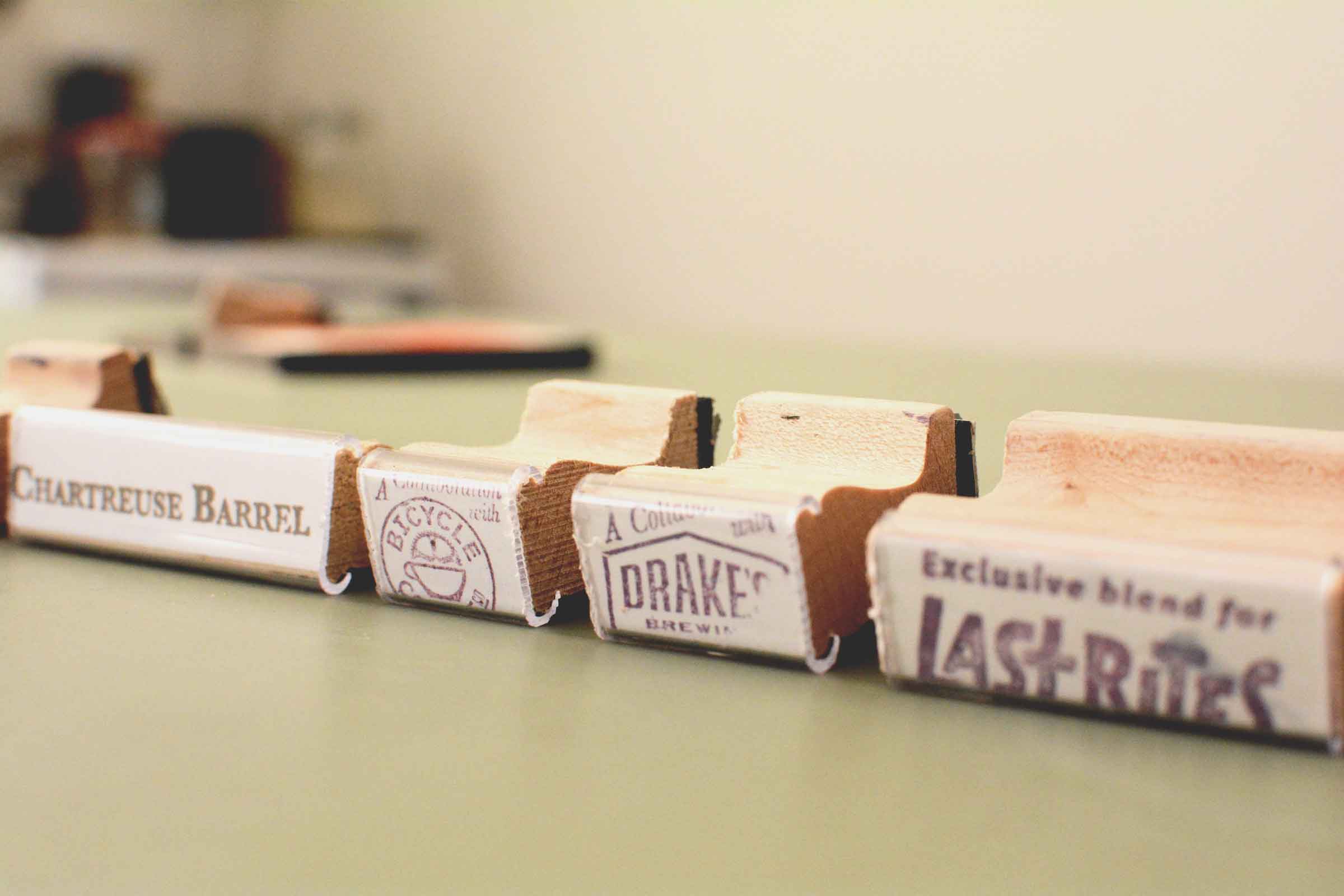 We knew we wanted to make a whiskey aged in a beer cask, but had yet to land on the style of beer. We talked with local breweries about their barrel aged beers. Many at the time were heavy-bodied imperial stouts and porters, with high ABV and strong chocolate, coffee, and caramel characteristics.
---
This sounded like a delicious complement to the profile of our whiskey, so we test-batched an Imperial Stout aged Whiskey. What came of it was interesting, but not quite balanced enough for us—the whiskey was profoundly coconut flavored!
We took what we learned from that experiment, and used a beer on a different taste profile spectrum as our ACE'd technique. This was a floral hopped red ale, and after time in the small barrel, we revisited it to transfer whiskey into the beer barrel. Upon opening the barrel, the ale had naturally soured, similar to the sour beers we're seeing on the market today.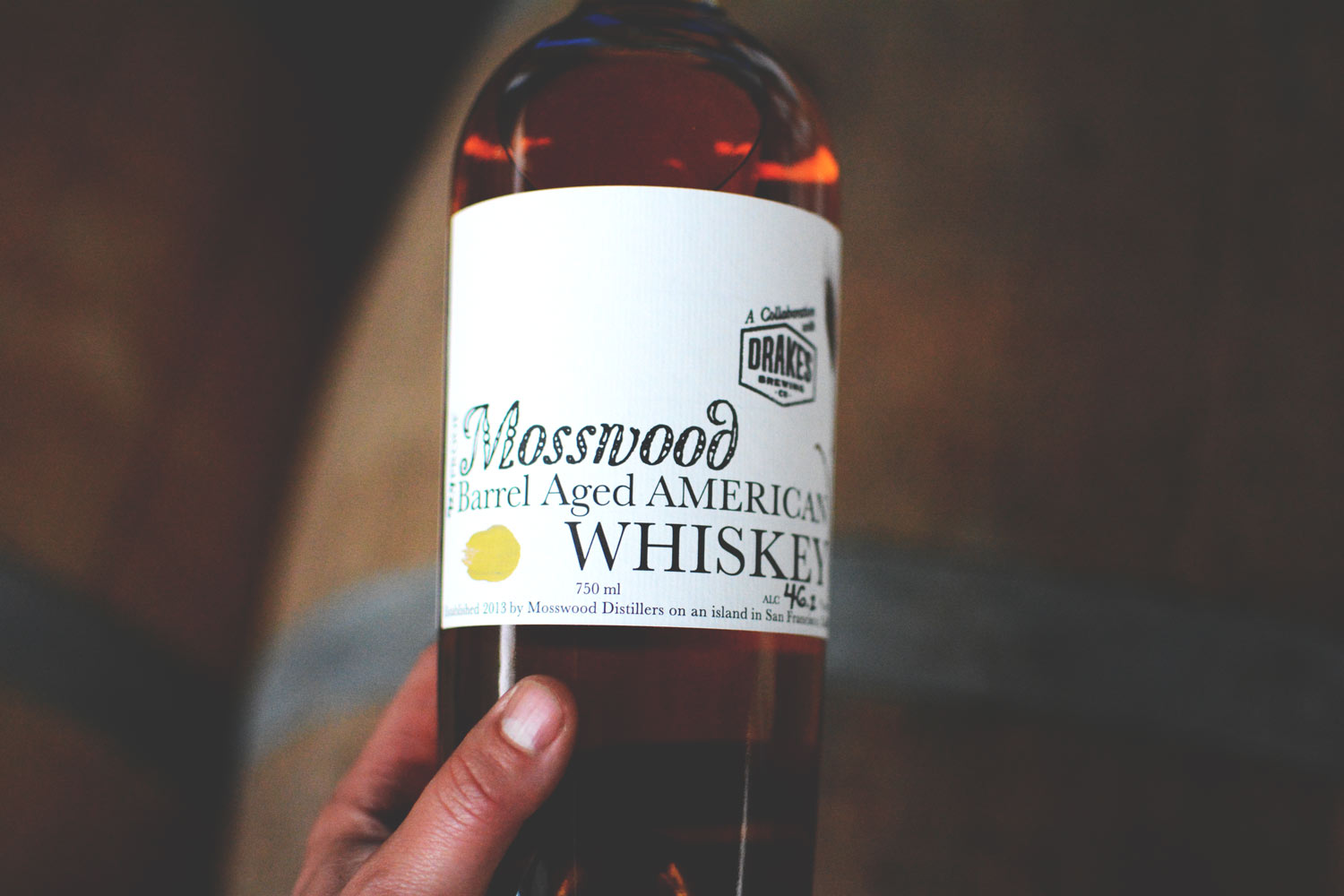 ---
What many breweries, and us at the time, consider a mistake, we contrarily found the beer to smell fresh and tart, and taste similar to an apple cider lemonade. It was delicious, so we took a small risk (it is the research and development department after all) and filled the experimental barrel with whiskey. What came of it was a fantastic and complex whiskey.
Serving Suggestions
Try this neat, on ice, with soda water, hot toddies galore, mint juleps, whiskey sours, or use in place of bourbon for your favorite cocktail recipes.
Enjoy the Espresso Barrel aged Whiskey and its long standing history with Mosswood. This was our second ever release and are proud of its continued results. The finish is subtle yet bold, with hints of coffee balanced against a sweet undertone.
A Local Collaboration with Bicycle Coffee Co.
Once the whiskey has matured, it is finished in a barrel seasoned with a cold brew of Bicycle Coffee's Espresso Roast. As a result, the whiskey has notes of milk chocolate, roasted nuts, red fruits and coffee.
---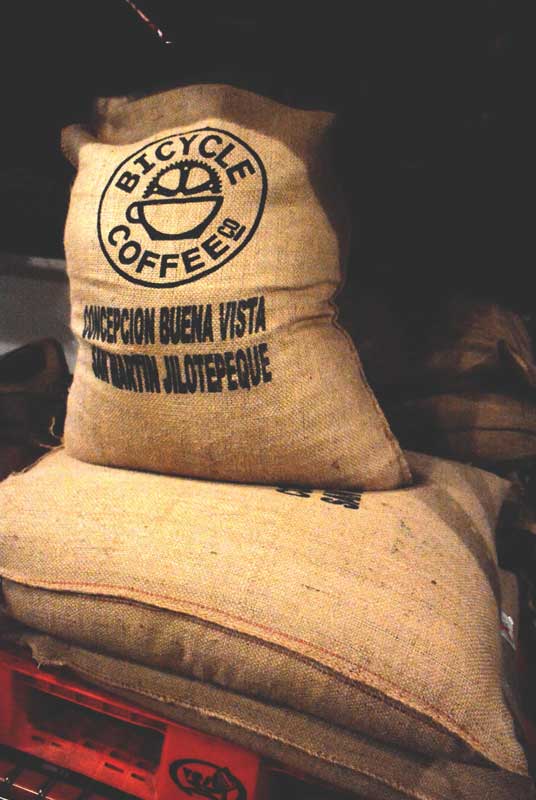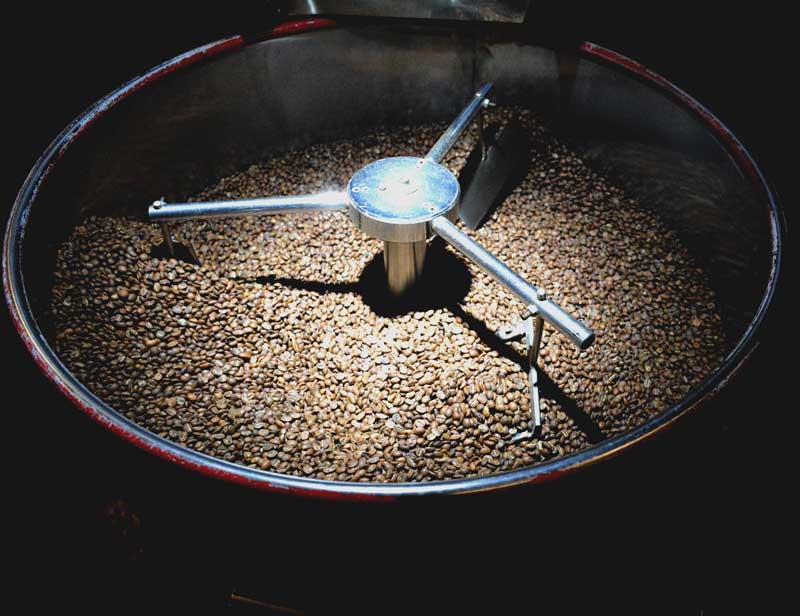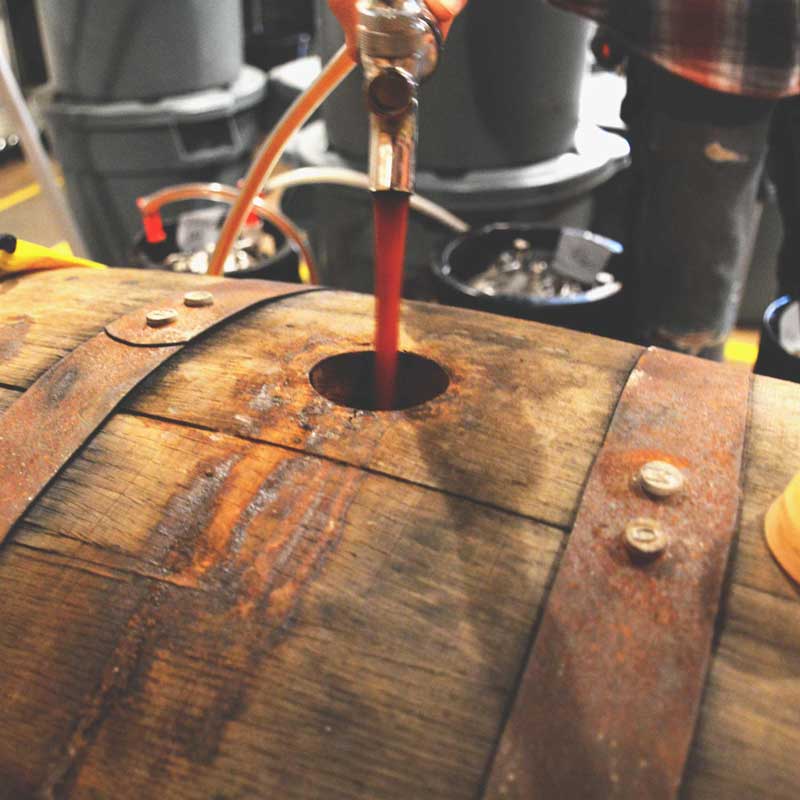 Because our cold brew needs are in large quantities for an average cafe, it took a certain cold brew set up to establish the right partnership. We landed it, and this collaboration lends a culinary exchange for Bicycle Coffee as well. Once our batch is complete, the barrel aged cold brew is served on tap at their cafe. After spending time in barrel, the cold brew is even more delicious!
---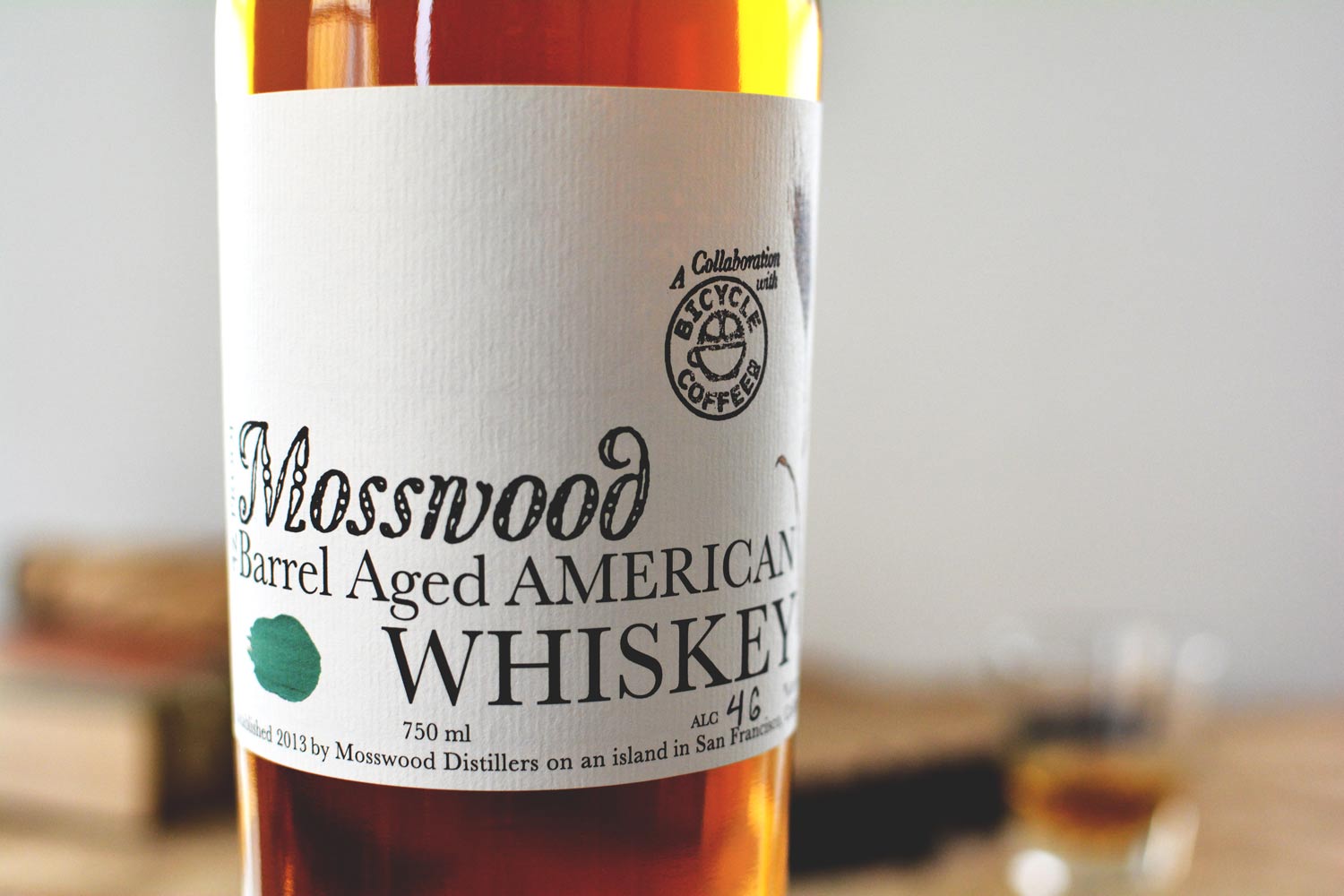 ---
We strive to work with companies that reflect our values. We love that Bicycle Coffee is direct trade with the coffee farmers, they roast their beans locally, in house, and their deliveries are made on bicycle. 
Here's to hoping we get our hands on one of their custom built bike trailers and upgrade our bike hauling capacity!
---
Serving Suggestions
Try this neat, on ice, with soda water, old fashioned (w/ chocolate bitters), black manhattan, old pal, dessert cocktails, or any classic whiskey cocktail for a twist. More recipes here.
This Rotating Barrel is a limited release whiskey aged in a single barrel, hand stamping every bottle for each release. Typically sharing one expression per year, we take full creative license on our gray label. Our current release is a new iteration of an Umeshu Barrel Aged Whiskey.
2019 Winter Special Release
---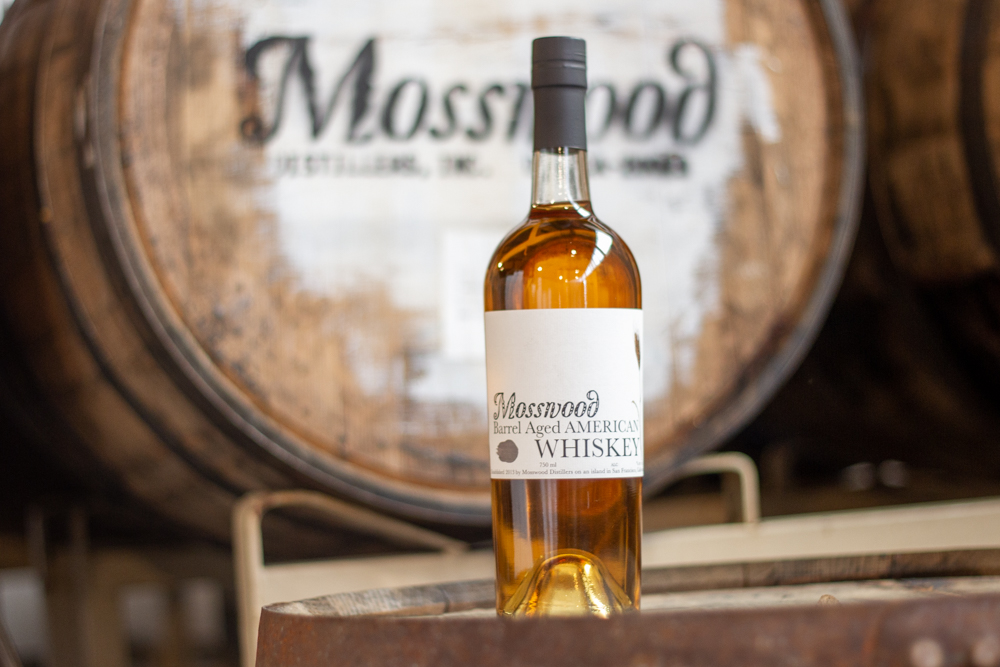 Mosswood Umeshu Barrel Aged Whiskey
Rotating Barrel #6
---
Our umeshu liqueur is coming along nicely (we know you want some–please be patient–we will release soon!). We took the opportunity during a barrel transfer to utilize a barrel formerly aging umeshu, and age a nice, rich whiskey blend inside the umeshu barrel. We hope you enjoy.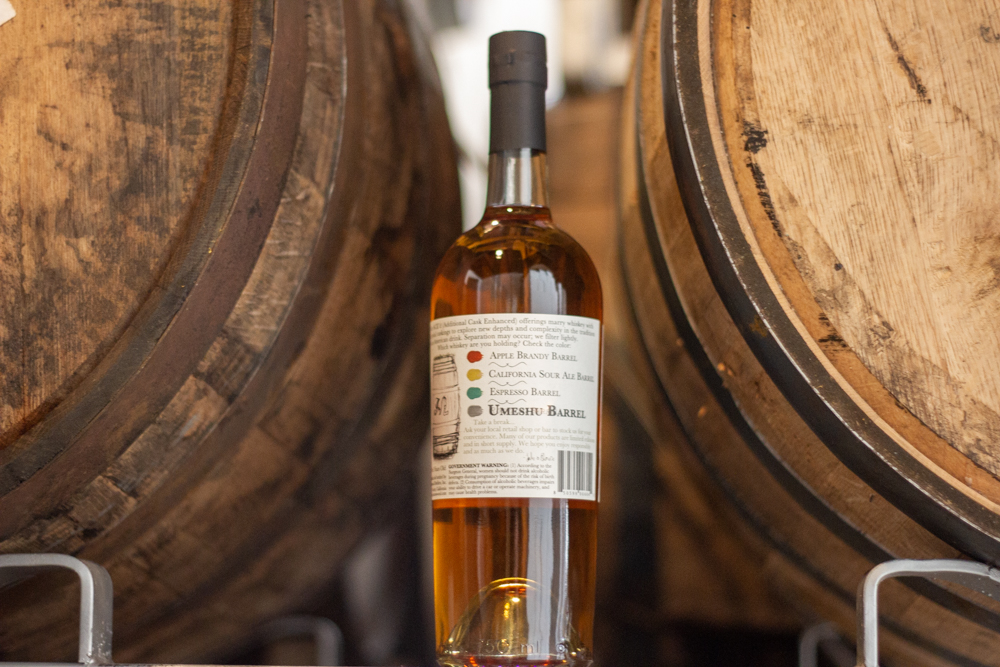 ---
If you find any of these, be sure to snag one (or many) of them! They are extremely limited. We can't wait to share our next special barrel with you. More single barrels to come.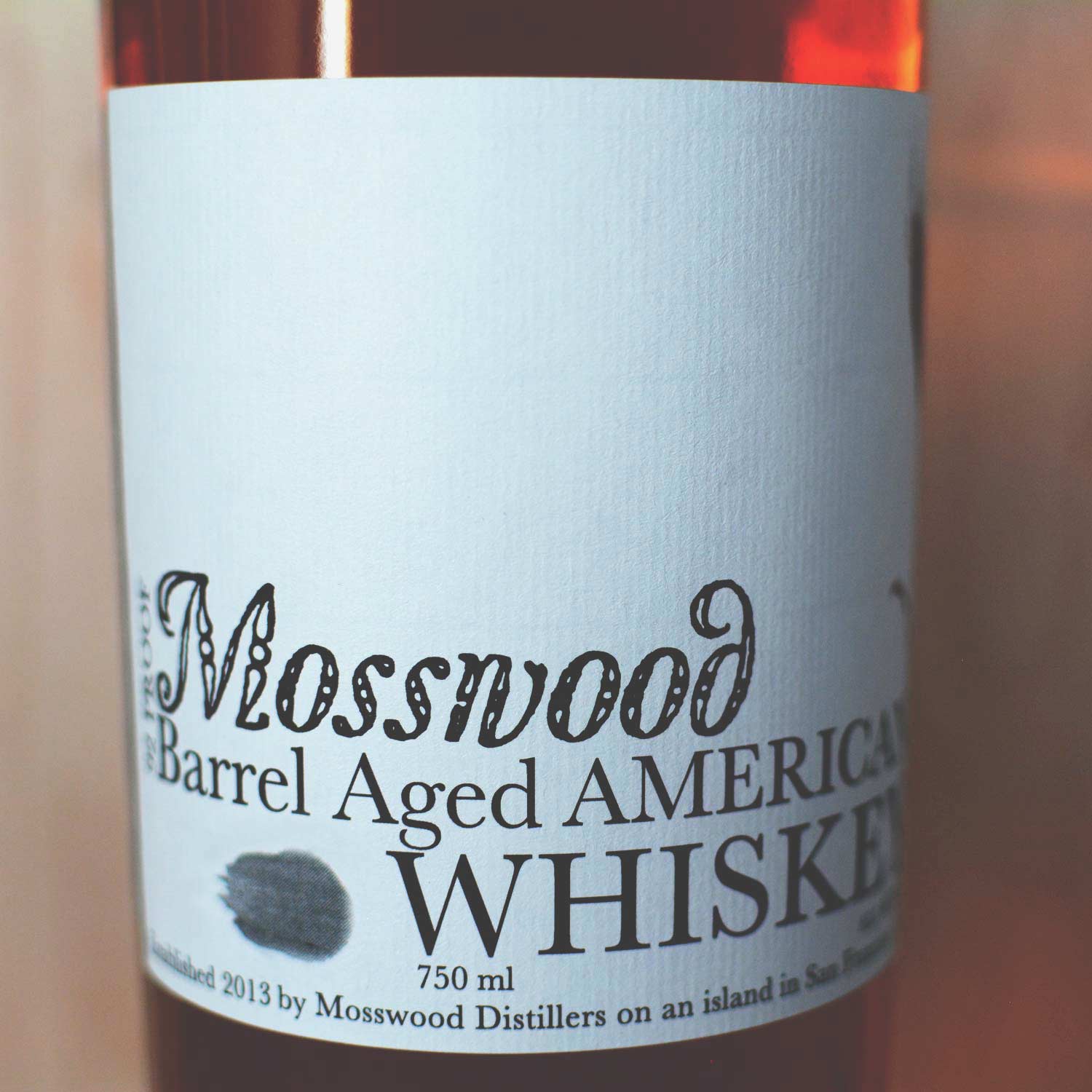 Serving Suggestions
Try this neat, on ice, with soda water, but neat is almighty here.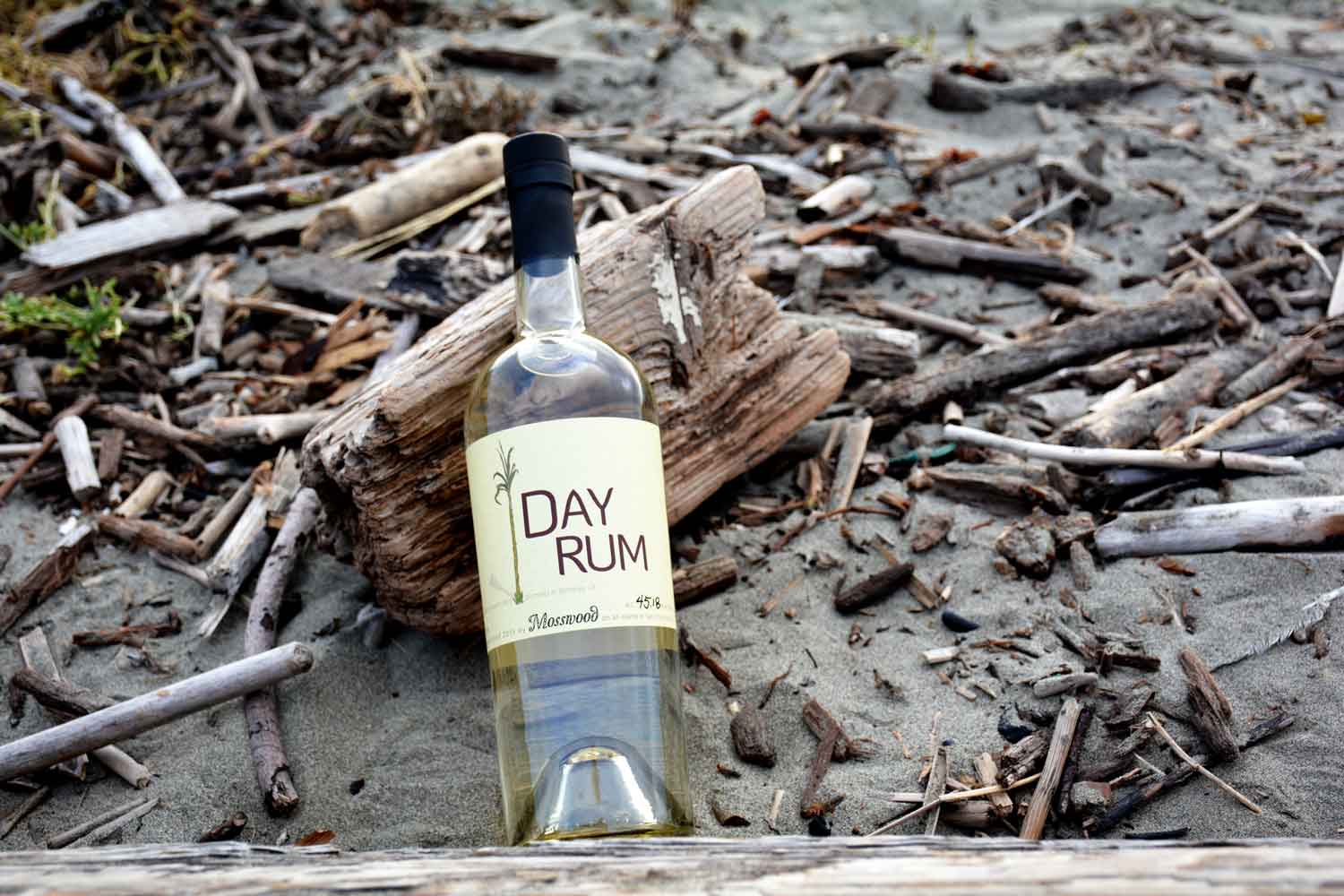 Our take on light rum, Day Rum is a four times distilled molasses based rum. We source the rum from Puerto Rico, and blend it with sourced Floridian Rum. These two rum varietals are brought to proof in red wine barrels, bourbon barrels, and neutral barrels, each used as a blending component for the final touches before bottling.
Despite it being our "unaged" light rum, you will see a subtle golden hue to the spirit from our barrel proofing techniques.
---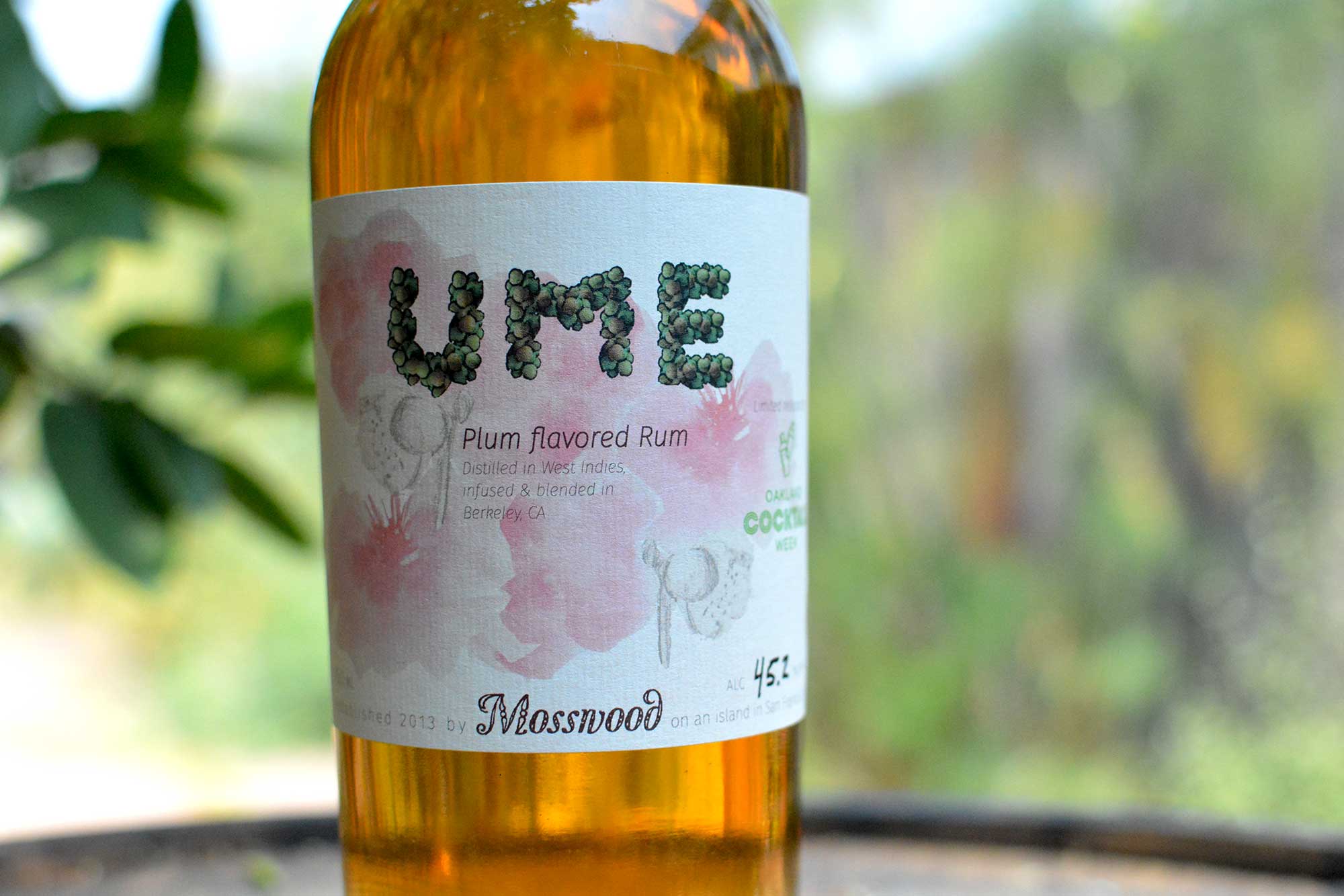 Ume Rum! The ume plum is a special fruit commonly used in Japanese cuisine for its tart, dry qualities. Using our Day Rum, we macerate plums we source from a third generation Japanese farmer in the central coast of California. Once the rum soaks up enough plum, we pull the rum and transfer it to an ex bourbon barrel. At this point, the rum is extremely tart, and will need some sweetening through the barrel, and sweetener added.
While the Ume Rum settles in the barrel, we pour sugar over the plums to create a syrup for the rum. The sugar eventually liquifies, and we slowly add the plum sweetener to the rum.
Our rum is tart! To some it is reminiscent of Li Hing Mui and to others Lavashak. Writing tasting notes on a flavored spirit seems a bit redundant. We think it tastes a lot like ume: tart, savory fruit meat, maybe even an almond note from the pit. It is bright and fun to play with in cocktails. Try it with citrus, bubbles, a combination of the two, or just pour it over ice!
---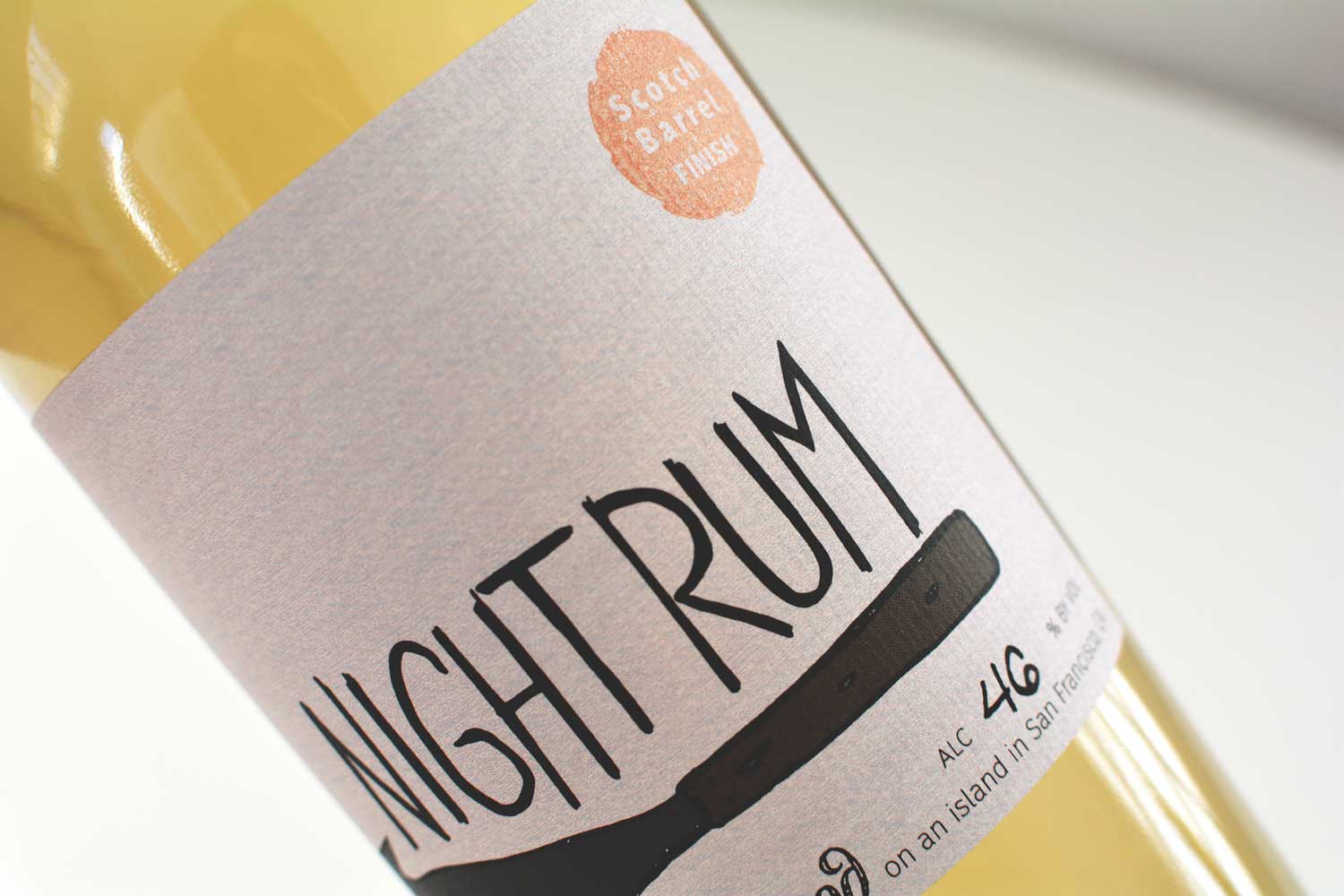 Our take on dark rum, Night Rum is a column distilled molasses based rum aged three years in ex bourbon barrels. We source the rum from Jamaica, and bring it in house to barrel finish. We launched Night Rum with a Red Wine Barrel finish.
The red wine barrel aged a Vin Santo style dessert wine–the barrel freshly emptied and sourced from Piedrasassi Winery. Night Rum Scotch Barrel was also launched, the finish being in a barrel formerly aging peated scotch. Our first batches are sold out and we are working on new production.
---

We take pride in the many partners who work directly with our production team to develop something special to call their own. We work with retailers, bars, and restaurants to tailor private barrels and blends under the guise of our techniques and palate sensibilities.
Want to start a project? Contact us.
---
Working directly with our colleagues to create custom blends for them is such a rewarding exchange.
Current and past blends: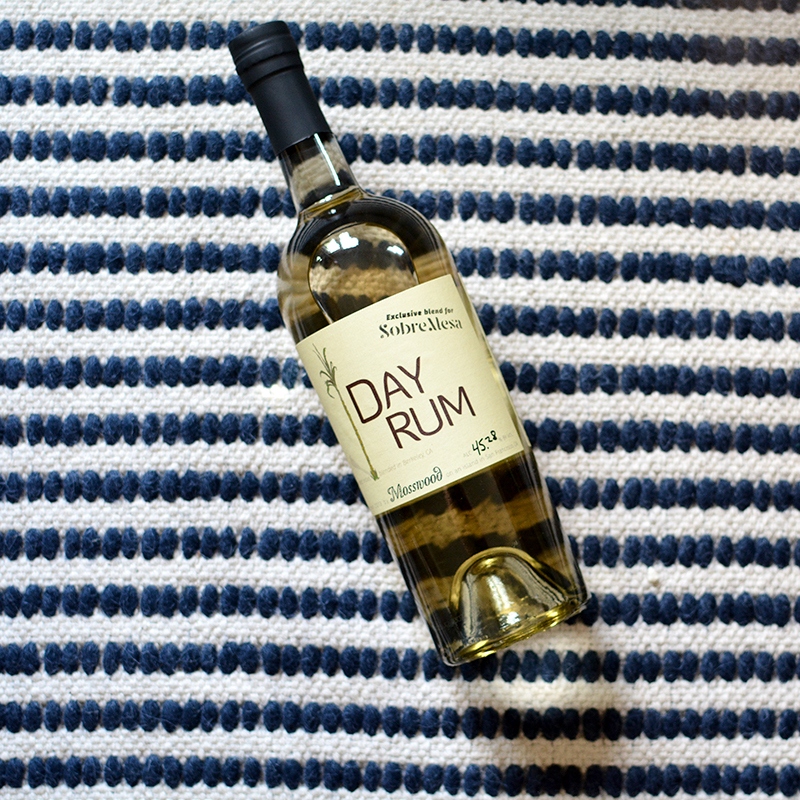 ---
In cojunction with this specialty wine and spirits shop in San Francisco, we aged Five Year Old bourbons in two different Napa Valley Red Wine Casks.
The result was wonderful. We bottled at cask strength, each barrel, and also bottled a 50/50 blend of the barrels. Look out for these special limited bottles!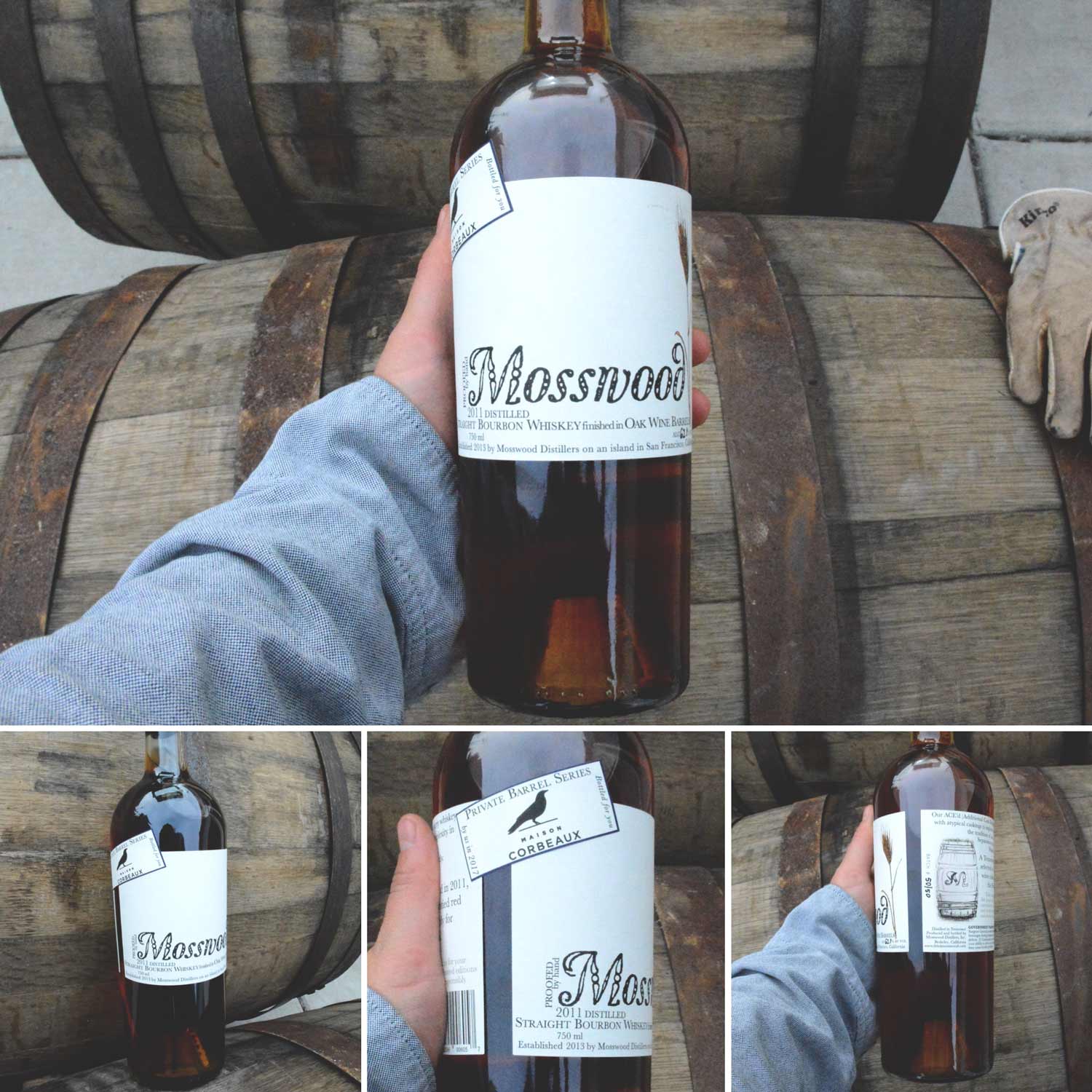 This private barrel was a collaboration with Piedrasassi Winery down in Lompoc, CA.
We barrel aged a 5 year bourbon in freshly emptied Syrah barrels from Piedrasassi, and bottled this beauty at cask strength.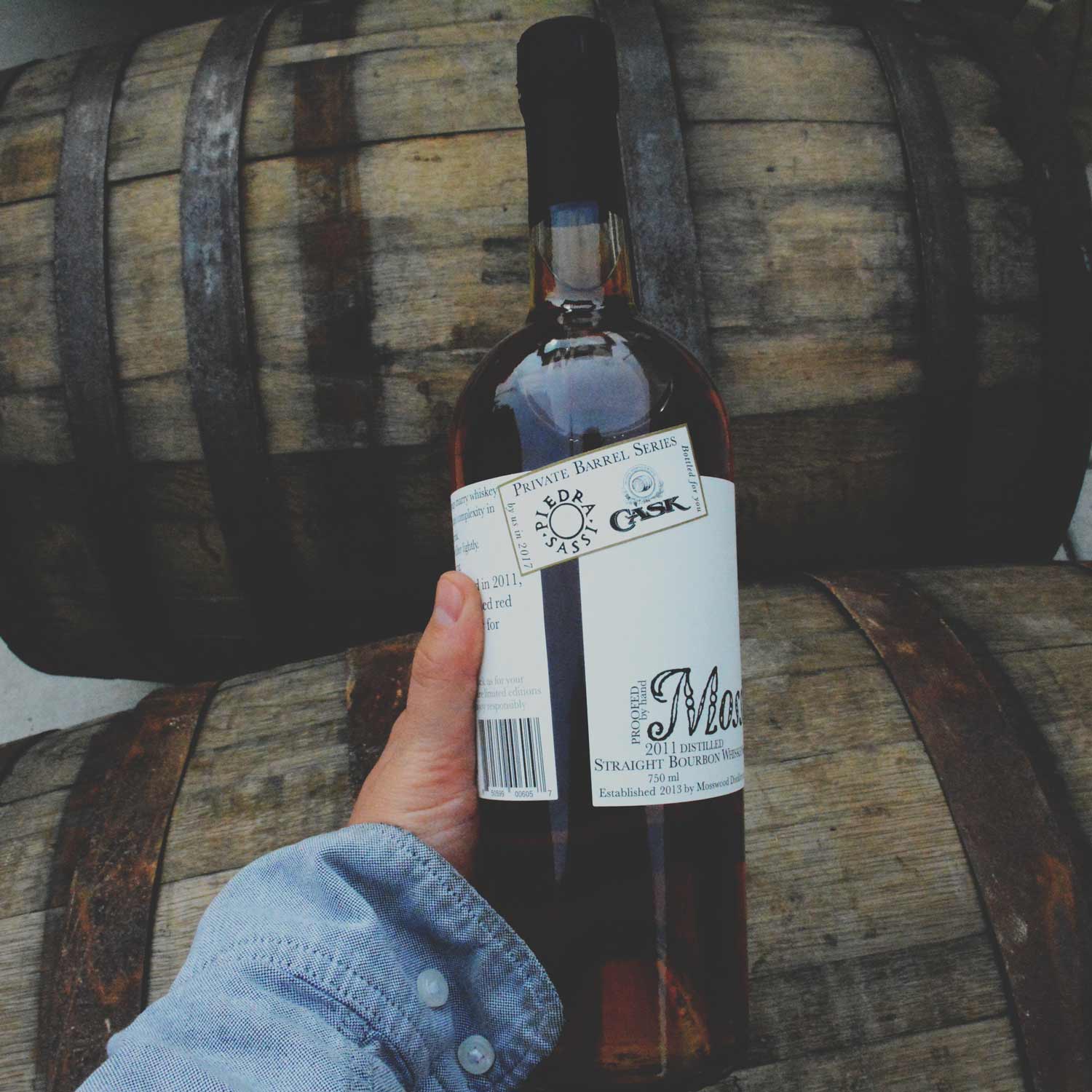 ---
This private barrel was a collaboration with Leaf & Vine in Napa, CA, and St. Helena Winery in St. Helena, CA.
We barrel aged a light whiskey and bourbon blend in a zinfindel barrel from Leaf & Vine, and a cabernet barrel from St. Helena Winery. We carefully blended the two, and proofed down the spirit before bottling.
Read their blog post for more.