Creating Experiences Since 2013

Mosswood Distillers is an independently owned and operated spirits company by partners Therese Agnew & Jake Chevedden, specializing in unique barrel aged spirits. 
Offerings include Mosswood Whiskey, Day Rum, and Night Rum. Our products are subtle, nuanced, and tell a story, springing from the glass and traveling through the senses. Thanks for partaking in this journey with us!
---
---
---
Our journey is through time and process, exploring the foundations of cocktails and local culinary habits diffused into a humble dram.
---
We bottled the first whiskey and rum from Berkeley, CA! Our facility is nestled in Southwest Berkeley, providing optimal temperature and humidity levels for barrel maturation. We love the fog. Our attention to detail focuses on the aging and blending process.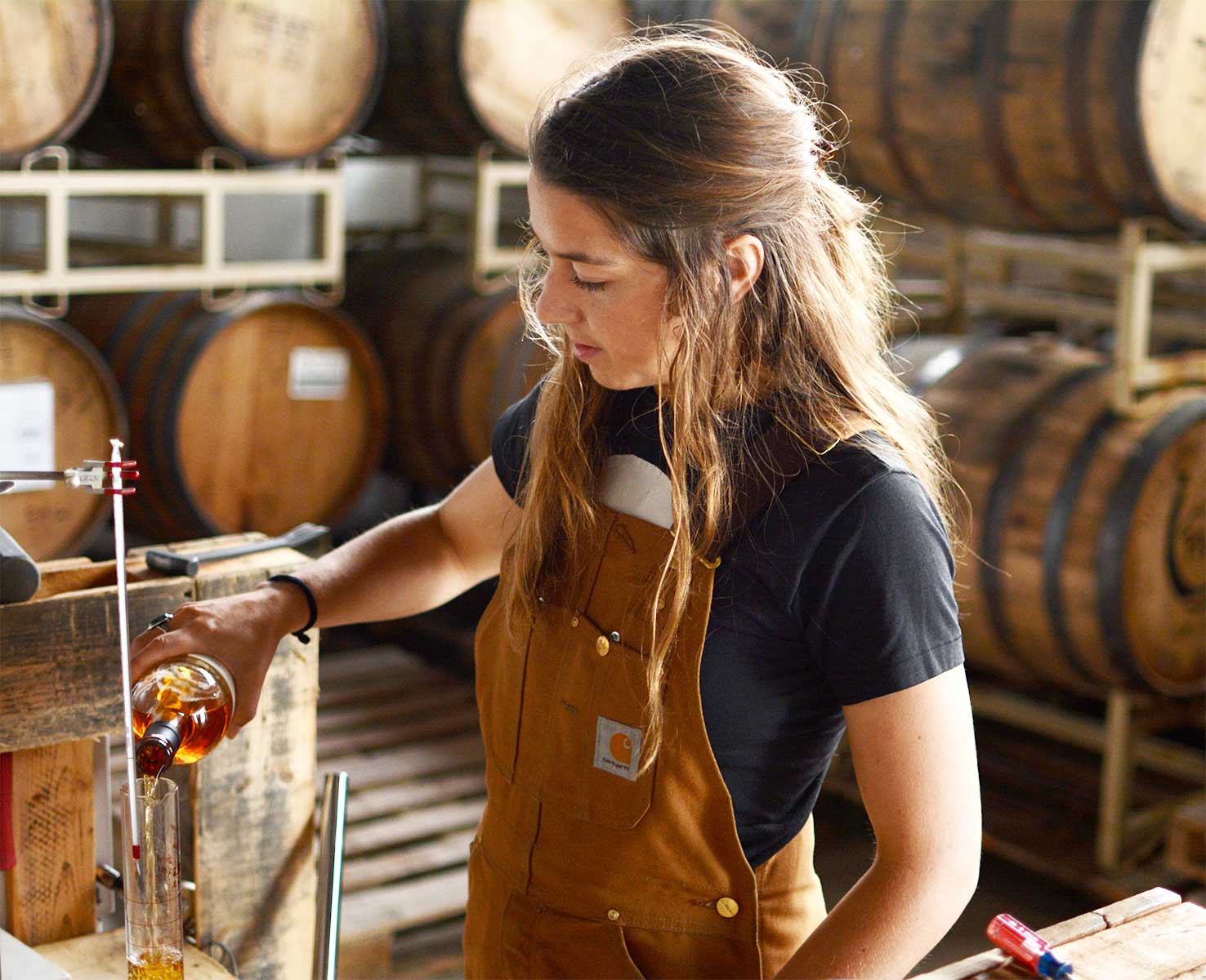 ---
Specialized Barrel Techniques
Cask Finishing
Barrel selection straight from the source, hand picked to ensure utmost quality. Nurturing relationships across culinary disciplines.
Delicate Proofing
Selecting quality water, added to the spirit slowly and delicately over time, ensuring full spirit integration and improved mouthfeel.
Minimal Filtration
Showcasing the clean, bright, earthen, rounded quality of our spirits. Embracing the flocculations that occur after bottling.
We meticulously sample spirits from around the world. We seek to fill a niche in spirits through our techniques. We source spirits from mission and value driven companies, that have honed their craft and developed efficient systems.
With taste as our highest priority, our blends can vary in order to maintain utmost quality. When our offerings inspire collaboration, we work closely with partners to customize blends under our palate's framework.
Two People
Bottles of Spirit Produced